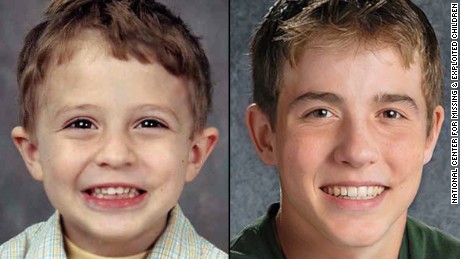 A boy who was reported to authorities as missing in Alabama thirteen years ago has now been found unharmed and safe in Cleveland, Ohio, officials say.
Julian Hernandez resided in the legal custody of his mom when he went missing on August 28, 2002. He was only five
 years old at the time of the incident.
It was thought that the boy's dad, Bobby Hernandez, kidnapped him as part of a non-custodial parent abduction, according to the Vestavia Hills Police Department, Birmingham.
A hot lead in the case came to light on Sunday when Vestavia Hills police were then contacted by the FBI in Cleveland about a missing boy.
Suddenly, the case broke wide open when Julian was attempting to submit an application for college. Brandon Falls, the DA for Jefferson County, told reporters he ran into issues when his Social Security number did not match his name.
A school counselor then worked with him to figure out why. It was then they discovered that he appeared in the database for National Center for Missing and Exploited Children.
The missing boy who they were then able to locate and positively identify is now 18 years old. Julian's mom and family were then made aware of his existence.
Bobby Hernandez was arrested Monday for the abduction. The court records that came from Cuyahoga County in Ohio didn't specify the exact charges against him. CNN made an attempt to contact attorney Ralph DeFranco's office for further comment Wednesday night but didn't receive any response.
Bobby Hernandez made then his initial appearance in the Cuyahoga County Court on Wednesday, and his bond was then set at $250,000. His preliminary hearing is now being scheduled for November 12th.
In addition to the abduction charges in Ohio, Hernandez is going to face charges in Jefferson County, Alabama, for the 2002 kidnapping. He may also receive added charges.
The Vestavia Hills Police Department has worked with the FBI's Violent Crime Task Force from Cleveland, as well as the National Center for Missing & Exploited Children, along with the Birmingham Division of the FBI.